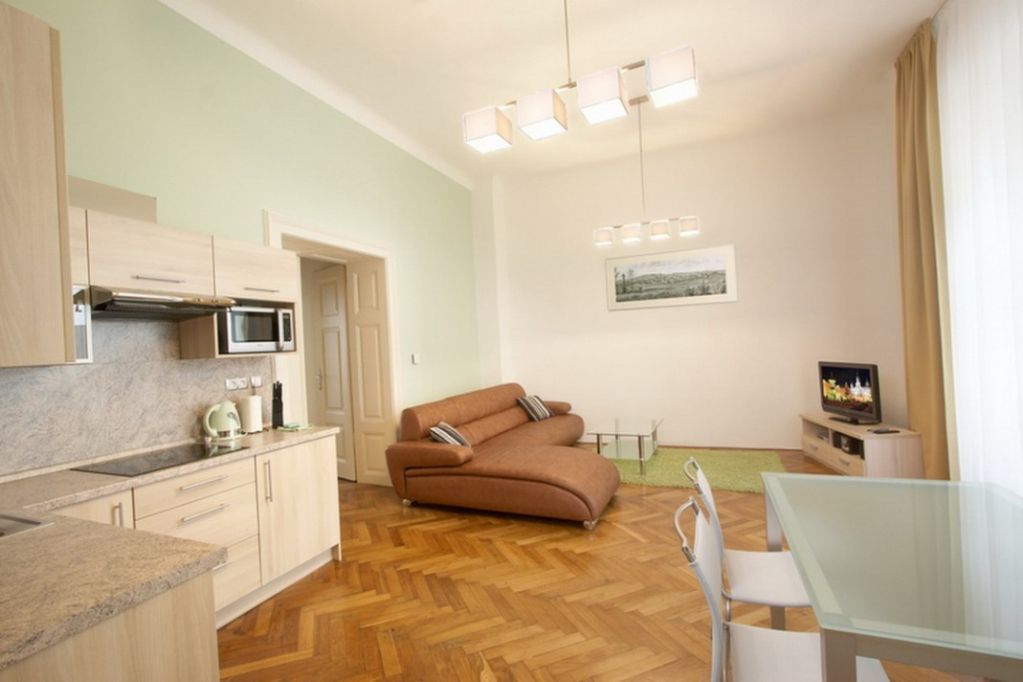 The U Černé věže Residence has three four bed apartments to offer.
One enters through a spacious hall which includes a shoe cabinet, a coat hanger and entrances to the toilet and bathroom. In the main living area with its large windows is a fully equipped kitchen, with a ceramic cooking range, oven, refrigerator with freezer, a washing machine, microwave, a dishwasher and an electric kettle.
The interior is modern in design and comfortably furnished with a family dining table, a designer sofa and a coffee table.
Electronic equipment includes a satellite TV, a radio with CD player and an Internet connection.
The bedroom is dominated by a double bed, with bedside tables and separate lighting at each bedside. For couples with children up to the age of three, we can add a free child's bed with railing.
Each of the four bed apartments has a walk-in closet. The modern bathroom is done in natural marble and equipped with a bathtub with a glass screen, a towel heater, cosmetics and a hair dryer.
You can visit the apartment by taking a short video-tour: